Immediately after I crossed my first 5K finish line in September 2010, I asked:
"When's the next race?"
It was such a great feeling to accomplish something I wasn't exactly sure I could do.
Now I've completed several short races, two half-marathons and a triathlon — and my biggest accomplishment so far has been conquering my first full marathon!
Here are a few running-related posts:
I also
chronicled my marathon training
each week on this blog.
Check out my recaps of the races I've completed so far. The most recent race is listed first.
Rock 'n' Roll Las Vegas Marathon
(December 4, 2011)
Time:
4:15:10 (PR)
Fremont Oktoberfest 5K
(September 25, 2011)
Time:
25:04 (PR)
Time:
1:00:30
Labor Day Half-Marathon
(September 5, 2011)
Time:
1:59:46 (PR)
Seattle Rock 'n' Roll Half-Marathon
(June 25, 2011)
Time:
2:03:15
Seattle's Best 15K
(May 21, 2011)
Time:
1:23:07 (PR)
Bellevue 10K
(April 17, 2011)
Time:
56:35 (PR)
Valentine's Day Dash 5K
(February 12, 2011)
Time:
26:25
Resolution Run 5K and Polar Bear Dive
(January 1, 2011)
Time:
31:03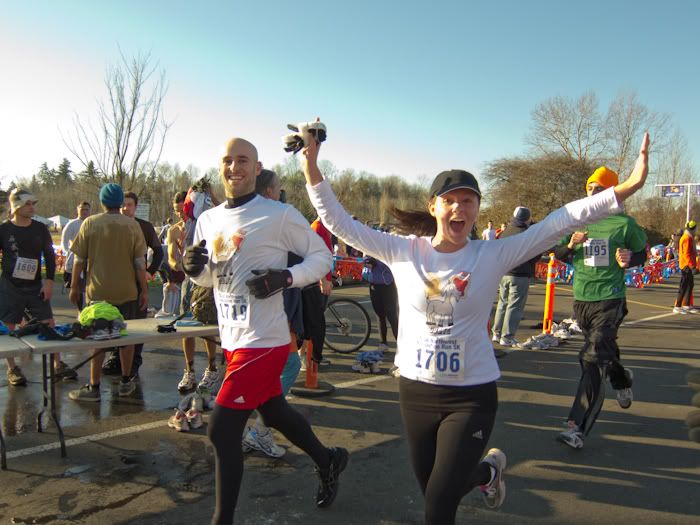 Green Lake Gobble 5K
(November 21, 2010)
Time:
28:51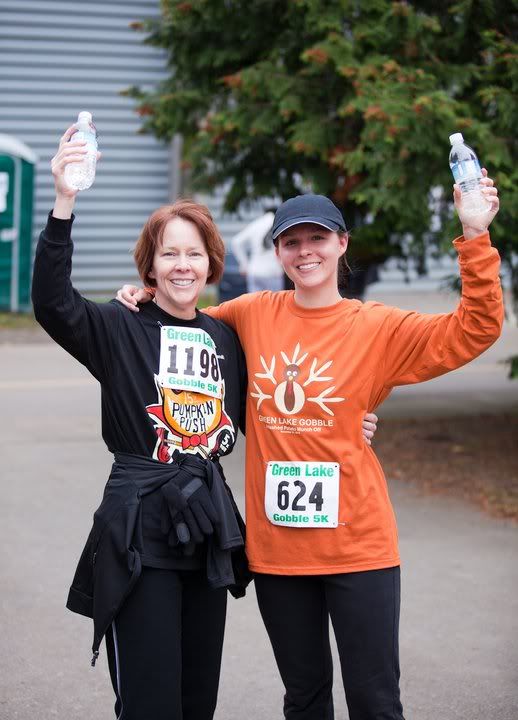 Pumpkin Push 5K
(October 30, 2010)
Time:
29:13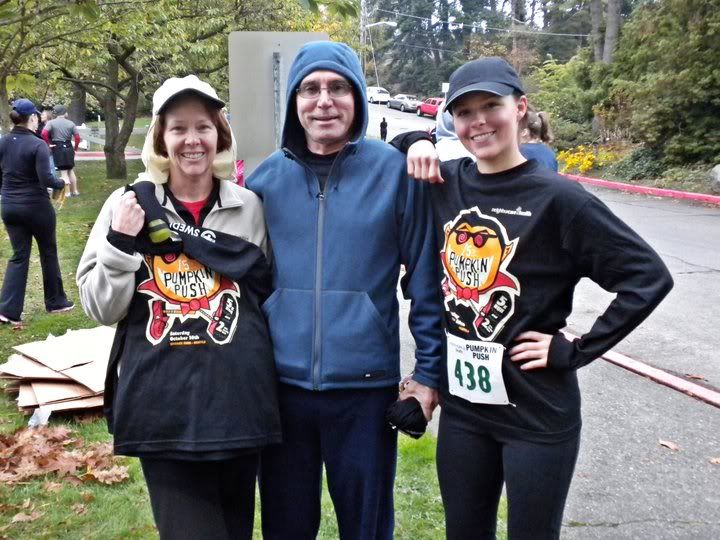 Dawg Dash 5K
(October 24, 2010)
Time:
30:26
Fremont Oktoberfest Brew HA-HA 5K
(September 26, 2010)
Time:
33:32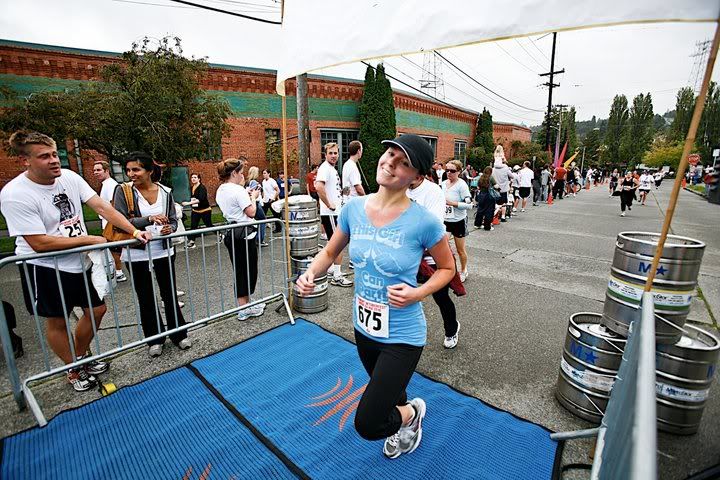 ###